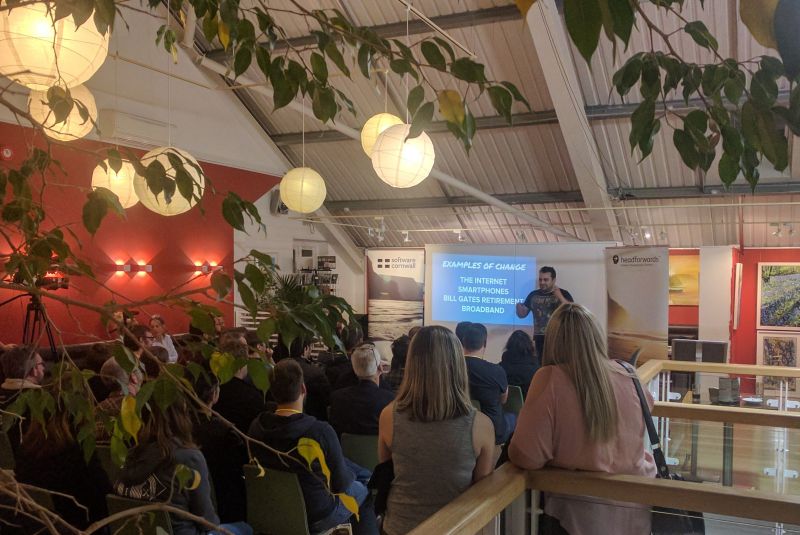 Paying it forward is fabulous
-

1 min
Paying it forward is fabulous.
Especially when there's no vomit involved 🤢
Last week, I rounded up a small group of students and headed to the Plymouth Web meetup. It was their first professional #networking event. The younguns were slightly nervous, a bit apprehensive, and definitely unsure of what to expect. But a handful turned up and set about the challenge of chatting. The smiles on their faces at the end of the evening showed that it was a fun experience.
Many moons ago. . . this was me.
I started attending networking events because one single person encouraged me to do so. It only kept happening because I was warmly welcomed and made to feel like part of the community from day one. When the time was right, the group pushed me out of my comfort zone for all the right reasons. That was the same core community that welcomed the noobs last week.
But my first time was actually the third time. . .
The first networking attempt was so nerve-racking that I didn't manage to leave the house. Mainly due to the quantity of vomit the thought of walking into a room of total strangers brought out of me.
The second attempt. Well. . . no vomit this time. . . but I only made it as far as the venue door before turning around and heading home.
Third time lucky?
Yup.
I finally made it through the venue doors and enjoyed an evening with Plymouth's brightest web dev minds. It's an evening that had a subtle effect on my future career direction, friends, and professional network.
It was an inflection point. If it wasn't for that moment, you probably wouldn't be reading this today. You definitely wouldn't have seen me speak on stage. I may not have even stayed in the South West.
Knowing how important that first networking shindig was for me, it's an honor to be shepherding a new flock into the community. It's my way of paying forward that introduction to them almost a decade later.
When was the last time you paid forward some of your good fortunes?