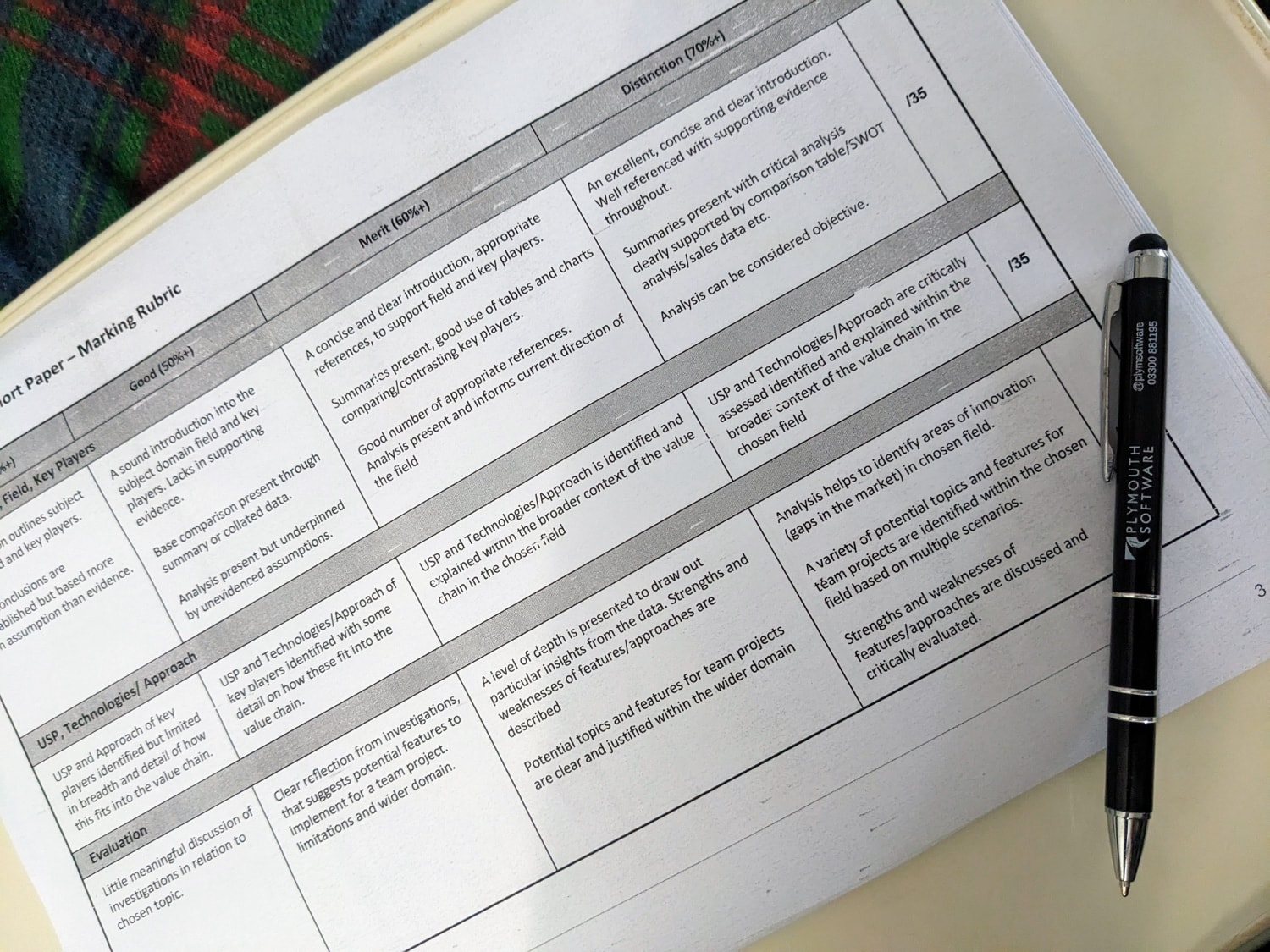 Marking is lovely
-

1 min
Marking a batch of papers is actually quite lovely.
It does take a while to be fair.
And yeah, sure. Moodle is. . . erm. . . fun to work with.
But getting to sit down with a handful of papers that have been written almost solely for me to read it nice, plus is ever so slightly heartwarming.